| | |
| --- | --- |
| | Bed Vaults |
| | |
| | |
| | |
| | PVS-7 Parts |
| | |
| | Scopecoat Covers |
| | |
| | |
| | |
| | |
| | |
| --- | --- |
| | |
| | Doctor Optic MRD |
| | |
| | |
| | |
| | |
| | |
| --- | --- |
| | GloWands |
| | |
| | |
| | |
| | |
| | |
| | |
| | |
| --- | --- |
| | |
| | AN/PVS-31 BNVD |
| | |
| | |
| | |
| | |
| | BTS Thermal |
| | GPNVG |
| | G15 |
| | |
| | |
| | |
| | |
| --- | --- |
| | |
| | IFF-67 Blood Markers |
| | |
| | |
| | |
| | |
| | |
| --- | --- |
| | |
| | |
| | |
| | AN/PVS-15 |
| | ATN G15 |
| | ATN NVG7 |
| | ATN PVS7 |
| | ATN PS15 |
| | BNVD |
| | ENVG Fusion |
| | SENVG Fusion |
| | SENTINEL BNVS |
| | |
| --- | --- |
| | |
| | |
| | |
| | |
| | DBAL-A2 |
| | |
| | |
| | |
| | |
| | |
| | |
| | |
| | |
| | |
| | |
| | |
| | |
| --- | --- |
| | |
| | AN/PVS-18 M983 |
| | GT14 |
| | |
| | |
| | |
| | LRS Surveillance |
| | |
| | |
| | |
| | |
| --- | --- |
| | BTS Thermal |
| | |
| | |
| | |
| | |
| | |
| | |
| | |
| | |
| --- | --- |
| | Bed Vaults™ |
| | |
| | |
| | Extreme Series |
| | Mobile Command |
| | |
| | TrunkVaults™ |
Helpful Info
Export Regulations
FAQ's
How to Order
Terms & Conditions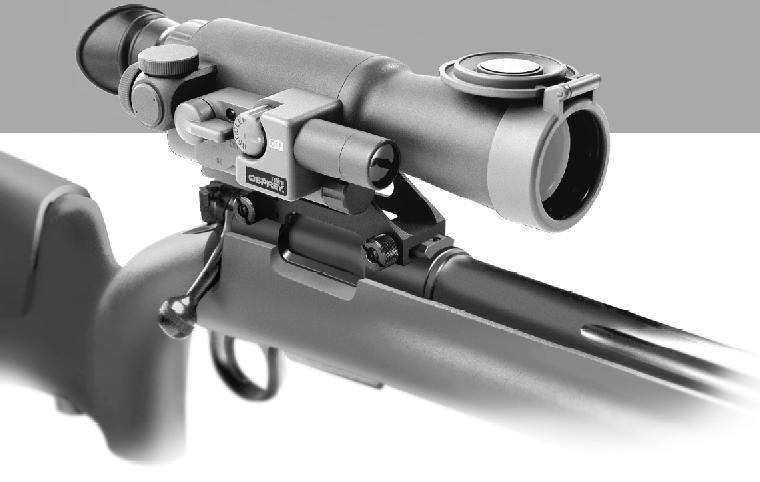 <![if !vml]>
<![endif]>
<![if !vml]>
<![endif]>
26031WLT / 26031T
Includes: Camera Adapter Assembly, Soft Carry Case, Flip-up Scope Cover, Remote On/Off Switch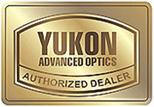 The NVRS 2.5x42 Gen 3 is the highest grade with the best image tubes. The Gen 3 image tube increases the scopes performance to be the top of the line with magnificent clarity.
Yukon NVRS Titanium 2.5x42 Gen 3 Tactical Scope UPC: 744105202722

FEATURES
* Titanium Shockproof Body
* Dual Weaver Rails
* Multi-Coated Optics, 2.5X Magnification
* Precision Windage and Elevation adjustments
* Mil-Dot type luminous reticle with on/off switch
* Adjustable lit Red on Green Reticle
* Remote ON/Off illumination Pulse IR Control
* Silent Power Supply
* Flip-top Objective Lens Cover
* Low or High Caliber Compatible
* Generous 45mm Eye Relief and a 15 Degree FOV
* Durable, Water and Fog Resistant
* Limited Lifetime Warranty
The NVRS series of Night Vision Rifle Scopes continue to garner rave reviews from top shooters around the world.
Built on a military-grade titanium body, the NVRS provides an exceptionally strong, lightweight foundation for its high-resolution image tube and precision coated optics.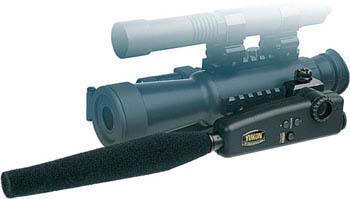 The NVRS Tactical line of Night Vision Rifle Scopes are accessory driven and utilize Dual Weaver Rails for self-customization. Mix and match accessories, such as the: IR Flashlight or DSAS Directional Sound Amplification System, to meet your specific needs. In addition, Yukon Certified Image Tubes are hand picked to make sure only the best quality tubes are used. This makes the NVRS Tactical units perfect for Law Enforcement, Military and Professional use.
The NVRS 2.5x42 Gen 3 Tactical may look like the NVRS 2.5x42 Gen 2+, but that is where the similarities end.
The Gen 3 image tube increases the scopes performance making it far superior in brightness and clarity than the Gen2+ systems. In addition, a 42mm objective lens, which is the preferred objective lens size for Night Vision Scopes, has been implemented. The NVRS 2.5x42 Premium Gen 3 Image Intensifier Tube makes it possible to achieve Recognition Ranges up to 800 meters.

Generation 2+ Night Vision units have shown major improvements in image resolution and general performance and are considerably more reliable compared to Gen 1, however, the Gen 3 image tubes are much more reliable and the resolution of Gen 2+ (45-54+lp) doesn't compare to Gen 3 (57-64+lp).

The Gen 3 image tube works well with low no light, but when no light is available (Caves, Inside Buildings, etc...), Yukon's exclusive built-in PULSE Infrared (IR) Illuminator with a range of 100 m extends the NVRS' viewing range and allows the user to see in total darkness. The PULSE IR system utilizes quick infrared energy bursts that pierce the darkness further to increase distance, visibility and image quality.
The PULSE IR System provides the highest level of infrared illumination without significant battery drainage.
The same "pulsing" frequency that is invisible to human eyes infiltrates longer distances due to the Infrared Illuminator's quick energy bursts.

The unit is powered by two AA batteries and is turned on by a flip of a switch or by using the NVRS's wireless remote on-off switch. This can be easily placed on your rifle or any other place nearby for easy access and makes it possible to activate the scope without removing your hands from the rifle.
Even the unique Rubber Eyeshade has been well thought out for it's versatility. Its oblique shape provides a comfortable fit for long term viewing and provides an excellent shield against the unit's green glow. This helps to keep you hidden from animals and observers.
The 45 mm eye relief provides protection during a rifle's recoil and even more comfort for those that wear glasses. If you don't want to wear glasses, the Eyepiece can be adjusted, for users with corrective vision, to ± 4 Diopter's.

USES
* Varmint Hunting
* Law Enforcement
* Night Vision Photography
* Security & Surveillance
* Military & Government Security
NVRS Digital Camera Adapter Setup
* A weaver mounting rail with 1/4" screw hole is now included in new NVRS scopes, replacing the 35mm adapter
* Mount the rail to the scope like you were mounting it to the rifle, with the 1/4" hole facing towards the eye relief
* Remove the elbow piece (with 2 screws) from the digital camera adapter and attach the 1/4" screw (screw with attachment for tripod) from the longer digital camera adapter piece to the 1/4" hole on the mounted weaver rail
* Remove eye relief cup and attach digital camera to adapter

Home | Contact Us | About KERIF | Export Regulations | How to Order
<![if !vml]>

<![endif]> <![if !vml]>

<![endif]>
(702) 324-6463 / (702) 869-8451 FAX
sales@nitevis.com or kerifnightvision@earthlink.net