| | |
| --- | --- |
| | Bed Vaults |
| | |
| | |
| | |
| | PVS-7 Parts |
| | |
| | Scopecoat Covers |
| | |
| | |
| | |
| | |
| | |
| --- | --- |
| | |
| | Doctor Optic MRD |
| | |
| | |
| | |
| | |
| | |
| --- | --- |
| | GloWands |
| | |
| | |
| | |
| | |
| | |
| | |
| | |
| --- | --- |
| | |
| | AN/PVS-31 BNVD |
| | |
| | |
| | |
| | |
| | BTS Thermal |
| | GPNVG |
| | G15 |
| | |
| | |
| | |
| --- | --- |
| | |
| | IFF-67 Blood Markers |
| | |
| | |
| | |
| | |
| | |
| --- | --- |
| | |
| | |
| | |
| | AN/PVS-15 |
| | ATN G15 |
| | ATN NVG7 |
| | ATN PVS7 |
| | ATN PS15 |
| | BNVD |
| | ENVG Fusion |
| | SENVG Fusion |
| | SENTINEL BNVS |
| | |
| --- | --- |
| | |
| | |
| | |
| | |
| | DBAL-A2 |
| | |
| | |
| | |
| | |
| | |
| | |
| | |
| | |
| | SBAL-PL |
| | |
| --- | --- |
| | |
| | AN/PVS-18 M983 |
| | GT14 |
| | |
| | |
| | |
| | LRS Surveillance |
| | |
| | |
| | |
| | |
| --- | --- |
| | BTS Thermal |
| | |
| | |
| | |
| | |
| | |
| | |
| | |
| | |
| --- | --- |
| | Bed Vaults™ |
| | |
| | |
| | Extreme Series |
| | Mobile Command |
| | |
| | TrunkVaults™ |
Helpful Info
Export Regulations
FAQ's
How to Order
Terms & Conditions
Welcome to KERIF Night Vision's Website.
Please contact us with questions or for help deciding what works best for you!

<![if !vml]>
<![endif]> KERIF Night Vision offers numerous configurations of Night Vision Systems and everything that enhances your Night Vision experience. Specializing in State-of-the-Art Military & Law Enforcement Gear, professional Safety & Security Agencies, and hundreds of lower-cost Commercial Systems, our diverse product base can tailor fit your needs (and wants) to fit your budget. Whether outfitting a Special Forces Team, eradicating Hogs, Predators & Varmint's or just looking to enhance your camping experience, call us...we can help.



<![if !vml]>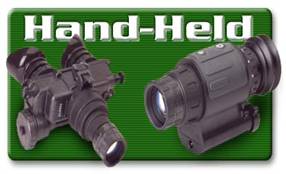 <![endif]> Our own Elite U.S. Military Special Forces rely on many of our products to maintain the edge under the harshest of conditions. Border Patrol Agents would be at a loss without our equipment. You can rest assured that your Night Vision needs will be met. In addition to our unbelievable Customer Service, our Manufacturer's Warranty gives you peace of mind, knowing that your investment is secured.


<![if !vml]>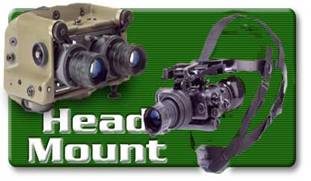 <![endif]>
Most Gen 3 Tubes operate 10,000 + Hours! If your system needs work, our manufacturers have an extensive inventory and a reconditioning/repair department. All repairs done by experienced, highly qualified technicians. Most American made Night Vision systems can be serviced and shipped within 5 days of receipt.



<![if !vml]>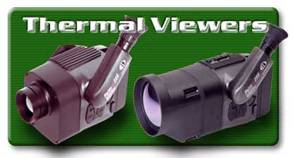 <![endif]> Thermal imaging cameras detect radiation in the infrared range of the electromagnetic spectrum (roughly 9000–14,000 nanometers or 9–14 µm) and reproduces those images in viewfinders, weaponsights, and monitors. Since infrared radiation is emitted by all objects above absolute zero, it is possible to see one's environment with or without visible illumination.



<![if !vml]>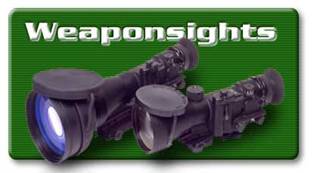 <![endif]>KERIF Night Vision proudly stands behind our products and we will give you all the attention you deserve! Customer Service is our TOP PRIORITY and our reputation stands proud. When you are ready to order or just need help deciding which system is best for you, contact our Sales Department with whatever means is most convenient for you.



Home | Contact Us | About KERIF | Export Regulations | How to Order
<![if !vml]>

<![endif]> <![if !vml]>

<![endif]>
(702) 324-6463 / (702) 869-8451 FAX
sales@nitevis.com or kerifnightvision@earthlink.net