| | |
| --- | --- |
| | Bed Vaults |
| | |
| | |
| | |
| | PVS-7 Parts |
| | |
| | Scopecoat Covers |
| | |
| | |
| | |
| | |
| | |
| --- | --- |
| | |
| | Doctor Optic MRD |
| | |
| | |
| | |
| | |
| | |
| --- | --- |
| | GloWands |
| | |
| | |
| | |
| | |
| | |
| | |
| | |
| --- | --- |
| | |
| | AN/PVS-31 BNVD |
| | |
| | |
| | |
| | |
| | BTS Thermal |
| | GPNVG |
| | G15 |
| | |
| | |
| | |
| | |
| --- | --- |
| | |
| | IFF-67 Blood Markers |
| | |
| | |
| | |
| | |
| | |
| --- | --- |
| | |
| | |
| | |
| | AN/PVS-15 |
| | ATN G15 |
| | ATN NVG7 |
| | ATN PVS7 |
| | ATN PS15 |
| | BNVD |
| | ENVG Fusion |
| | SENVG Fusion |
| | SENTINEL BNVS |
| | |
| --- | --- |
| | |
| | AN/PVS-18 M983 |
| | GT14 |
| | |
| | ENVIS M703 |
| | |
| | LRS Surveillance |
| | |
| | |
| | |
| | |
| --- | --- |
| | BTS Thermal |
| | |
| | |
| | |
| | |
| | |
| | |
| | |
| | |
| --- | --- |
| | Bed Vaults™ |
| | |
| | |
| | Extreme Series |
| | Mobile Command |
| | |
| | TrunkVaults™ |
FAQ's
How to Order
Terms & Conditions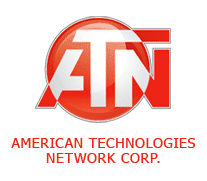 P/N: DGWSXS312A X-Sight rifle scope 3-12x Smart HD Optics
MSRP: = $629.00 List = $599.99 *New Lower Price
*Please call (702) 324-6463 or email for Civilian and Gov't Discounts*
KERIF Night Vision adheres to a Minimum Advertised Price (MAP) set by the manufacturer, and anyone not listing MAP is: 1) Breaking the rules; 2) Not an Authorized Dealer; 3) Selling Used, Damaged or Surplus Equipment or 4) Is selling inferior "Knock-Offs". If you find a better advertised price, please let us know and we will try to meet or beat that price!
X-Sight Kits Include: Rubber Eyecup, (1) CR123A Lithium Battery, Operators Manual, Lens Cleaning Tissue Warranty Card, and Protective Lens Cap
Included Accessories:






User Manual Lens Tissue CR123 Battery Warranty Card
<![if !vml]>

<![endif]>
<![if !vml]>

<![endif]>
Other Models:
P/N: DGWSXS518A X-Sight rifle scope 5-18x Smart HD Optics
Private labeling options available for large quantity orders
We accept all forms of Gov't payment, including WAWF, CAGE: 36BD2, Dealers Welcome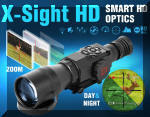 The ATN X-Sight weapon scopes are powered by the new revolutionary ATN Obsidian Core that runs a suite of sensors to cover all your needs. Perfect clarity in day or night, GPS, Geotag, WiFi, E-zoom, Record HD Video/Images, Compass, Gyroscope, Smart Shooting Solutions, and much more.
X-Sight — the weapon scope for the 21st century.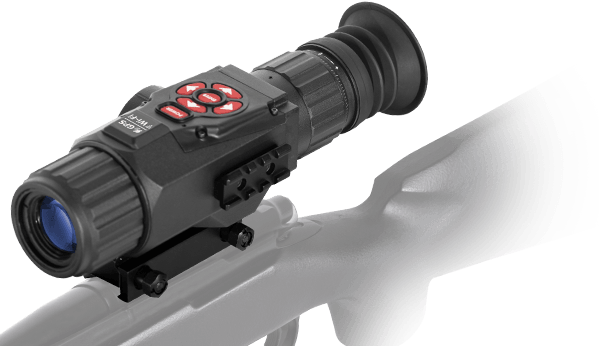 Features:
* Ergonomic Design that fits nicely in your hand or on a Weapon
* Compact Rugged Construction & Lightweight Design Weighs only 2.7 lbs/1.22 kg
* Icon Based Menu System
* Diopter Adjustment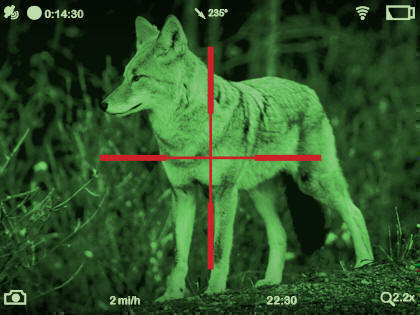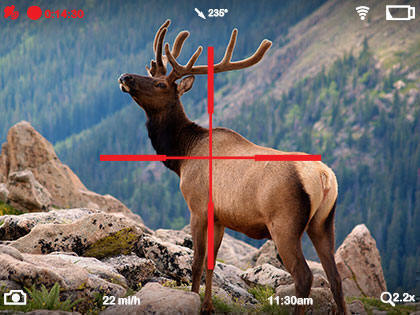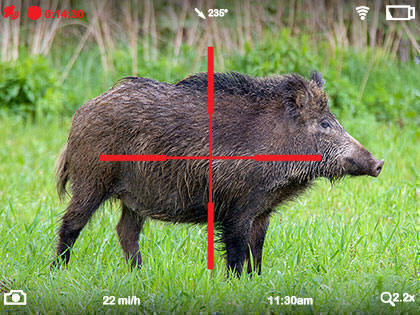 * Day/Night Operation
It used to be that when you needed a scope, you looked at one thing: magnification and maybe, weight and size if you needed to conceal it. There weren't always hunting scopes, or marksman scopes, they only had one difference, degree of magnification. But, that was then, this is the 21st century. The 21st century deserves a scope as advanced and futuristic as the century it was built in. It needs a scope that's customizable for any task, any mission, any place, and any light level, and that scope is ATN's Digital Rifle Scope, the X-Sight.
The X-Sight is a Day and Night Vision Rifle Scope, meaning that it has a night vision sensor, and it can be turned on or off, so that during the day, you look through the scope like any other scope, albeit an HD scope, but at night or in darkness, the sensor can be turned on and you can see through the scope like a night vision scope.
The X-Sight features the Obsidian core which is also in the BinoX line of digital binoculars. This lets the X-Sight process data at lightning speed. Night vision will come at a much faster rate to the eye piece, as well as contributing to a really fast, smooth, and intuitive UI experience.
The X-Sight can also be used as a Hunting Rifle Scope, and is already considered to be one of the best Hunting Scopes available due to its gyroscopic image stabilization technology. A smoother image at higher zooms equates to more hits at higher distances, at distances where in the pass an issue that could prevent a perfect shot would be shaky hands or even breathing.
As well as being praised by hunters for its superior hunting optics, this scope is praised by all types of shooters as being the best rifle scope. With an incredible digital high definition display, as well as digital smooth zoom technology which allows for zooming in and out with unprecedented ease for a scope. This Scope also features GPS and Geo-Tagging, so you can see exactly where you found, stalked to, and killed your prey, as well as documenting your journey or hunt, something no other scope can do.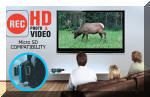 * Able to Record Video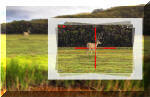 * Image Stabilization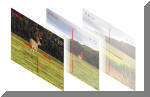 * E-Zoom Capabilities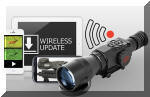 * WiFi and GPS Capabilities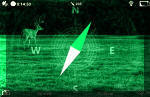 * Built-in E-Compass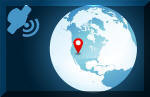 * Velocity and Altitude Readings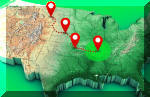 * Geotag readings allow you to map your trek

These Sights are proudly manufactured in the USA with a 2 Year Warranty

SPECIFICATIONS
Generation
Smart HD Optics
Magnification
3X - 12X
Eye relief
67mm/ 2.64 inches
Built-in IR Illuminator
Detachable
Sensor
HD 1080p ATN L130 Sensor
Display
Color OLED Matrix, SVGA < 800 x 600
Diopter Adjustment
± 5 Diopters
Ports
HDMI Output, Micro USB
Battery Type
(1) One CR123A
SD Card
4 to 32 Gigabytes
Video Output
Analog RS-170
Thermal Sensitivity
1080p @ 30fps & 720p @ 60fps
Remote Viewfinder
via IOS or Android App
Lens
Field of View
°
DIMENSIONS
Length

Width

Height

262 mm (10.3")

88 mm (3.5")

82 mm (3.2")

Weight
1.22 kg/2.7 lbs)
ENVIRONMENTAL DATA
Temperature Range
-45ºC to +71ºC (-49ºF to +159.8ºF)
Water Resistance
Waterproof / Dustproof
Humidity
95% at 20°C (68°F) to 50°C (122°F), cycling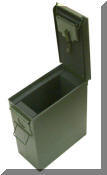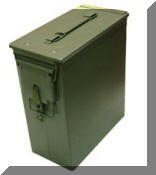 A3264350 Padded Hard Case, OD Green
$88.40 / Gov't: $85.00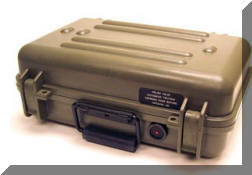 A3144257 Padded Hard Case, Military, OD Green
$109.00
NSN: 5855-01-246-6805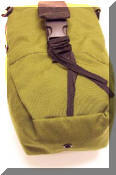 A3187392 Soft Carry/Storage Case, Military, OD Green
$29.95 / Gov't: $21.95
NSN: 5855-01-246-8269 or 5855-01-398-4284
ATN NIGHT VISION PRODUCT EXTENDED WARRANTY
This product is guaranteed to be free from manufacturing defects in material and workmanship under normal use for a period of 1 year from the date of purchase. Products that were purchased as factory refurbished, samples or not from an authorized ATN vendor are not covered by this warranty. In the event a defect that is covered by the foregoing warranty occurs during the applicable period stated above, ATN, at its option, will either repair or replace the product, and such action on the part of ATN shall be the full extent of ATN's liability, and the Customer's sole and exclusive remedy. This warranty does not cover a product (a) used in other than its normal and customary manner; (b) subjected to misuse; (c) subjected to alterations, modifications or repairs by the Customer of by any party other than ATN without prior written consent of ATN; (d) special order or "close-out" merchandise or merchandise sold "as-is" by either ATN or the ATN dealer; or (e) merchandise that has been discontinued by the manufacturer and either parts or replacement units are not available due to reasons beyond the control of ATN. ATN shall not be responsible for any defects or damage that in ATN's opinion is a result from the mishandling, abuse, misuse, improper storage or improper operation, including use in conjunction with equipment which is electrically or mechanically incompatible with or of inferior quality to the product, as well as failure to maintain the environmental conditions specified by the manufacturer. CUSTOMER IS HEREBY NOTIFIED THAT OPERATION OF THE EQUIPMENT DURING DAYLIGHT HOURS OR UNDER ANY EXCESSIVE LIGHT CONDITIONS MAY PERMANENTLY DAMAGE THE INTERNAL COMPONENTS OF THE UNIT AND SAID DAMAGE WILL NOT BE COVERED UNDER THIS WARRANTY. This warranty is extended only to the original purchaser. Any breach of this warranty shall be waived unless the customer notifies ATN at the address noted below within the applicable warranty period. The customer understands and agrees that except for the foregoing warranty, no other warranties written or oral, statutory, expressed or implied, including any implied warranty of merchantability or fitness for a particular purpose, shall apply to the product. All such implied warranties are hereby and expressly disclaimed.
LIMITATION OF LIABILITY
KERIF Night Vision nor ATN will be liable for any claims, actions, suits, proceedings, costs, expenses,
damages or liabilities arising out of the use of this product. Operation and use of the product are the sole responsibility of the Customer. ATN's sole undertaking is limited to providing the products and services outlined herein in accordance with the terms and conditions of this Agreement. The provision of products sold and services performed by KERIF Night Vision to the Customer shall not be interpreted, construed or regarded, either expressly or implied, as being for the benefit of or creating any obligation toward any third party of legal entity outside KERIF Night Vision, ATN and the Customer; KERIF Night Vision & ATN's obligations under this Agreement extend solely to the Customer. KERIF Night Vision or ATN's liability hereunder for damages, regardless of the form or action, shall not exceed the fees or other charges paid to KERIF Night Vision by the customer or customer's dealer. KERIF Night Vision or ATN shall not, in any event, be liable for special, indirect, incidental or consequential damages, including, but not limited to, lost income, lost revenue or lost profit, whether such damages were foreseeable or not at the time of purchase, and whether or not such damages arise out of a breach of warranty, a breach of agreement, negligence, strict liability or any other theory of liability.
PRODUCT WARRANTY REGISTRATION
In order to validate the warranty on your product, ATN must receive a completed Product Warranty Registration Card for each unit or each unit must be registered online at ATN Warranty Information. Online is preferred method of registration. Please complete the online form and/or mail registration card provided by KERIF Night Vision immediately to ATN's Service Center: ATN Corporation, 1341 San Mateo Ave., South San Francisco C A 94080. Products qualifying for warranty repair will be either repaired or replaced within 10 business days of receipt of merchandise unless the customer is notified otherwise.
OBTAINING WARRANTY SERVICE
To obtain warranty service on your unit, End-user must notify KERIF Night Vision Service Department by calling (702) 882-1982 or (702) 324-6463 or via e-mail CustomerService@nitevis,com to receive a Return Merchandise Authorization number (RMA).

When returning product for repair, please package the unit properly and send postage paid, with a copy of your sales invoice to ATN's service center, ATN Corporation at the address noted above. All merchandise must be fully insured with the correct postage; KERIF Night Vision nor ATN will be responsible for improper postage or, missing or damaged merchandise during shipment.

When sending product back, please clearly mark the RMA# on the outside of the shipping box. Please include a letter that indicates your RMA#, Name, Return Address, reason for service return, Contact information such as valid telephone numbers and/or e-mail address and proof of purchases that will help us to establish the valid start date of the warranty. Product merchandise returns that do not have an RMA listed may be refused or a significant delay in processing may occur.


Estimated Warranty service time is 10-20 business days. End-user/customer is responsible for postage to ATN for warranty service. ATN will cover return postage/shipping to continental USA end-users/customers after warranty repair only if product is covered by aforementioned warranty. ATN will return product after warranty service by domestic UPS Ground and/or domestic USPS mail. Any other requested, required or international shipping method the postage/shipping fee will be the responsibility of the end-user/customer.

Home | Contact Us | About KERIF | Export Regulations | How to Order
<![if !vml]>

<![endif]> <![if !vml]>

<![endif]>
(702) 324-6463 / (702) 869-8451 FAX