<![if !vml]>

<![endif]>


Dual Function: Steady On or Flash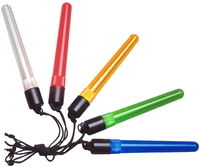 14000 14001 14002 14003 14004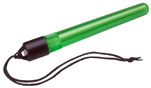 Visible: $14.73 (Gov't: $14.16) / Infrared:$17.73 (Gov't: $17.05)
Discontinued***Limited Stock Available
Size:

6" L x .75" diameter base

---

Weight:

1.11 oz. w/ Battery; .9 oz. w/o Battery

---

Visibility:
(On a clear dark night)
Yellow: 0.5 miles
Red: 1.0+ miles
Green: 1.0+ miles
Blue: 0.25 miles
White: 0.25 miles

---

LED life:

11+ years

---

Battery life:
(Temperature dependent)
Steady-On: 12-20 hrs
Flashing: 18-50 hrs
Battery Weight: 0.06oz ea

---

Battery type:

(3) A76's, LR44's or A13 Button Cell Batteries
Advantages over Chemical Lights
Reusable time after time
A simple twist of the cap turns the light on and off
Pays for itself after the first 12 uses vs continuing costs of chemical lights
Operates in temperatures ranging from -20 C to +50 C
Waterproof up to 100 meters and even floats upright!
Environmentally friendly
Light Output
Changes from Steady-On to mode, simply by turning the battery over
Light can be seen up to .6 miles (1 km) in darkness
Flashing position provides over 30 hours of operational light on one battery
Steady-on position provides over 12 hours of operational light on one battery
Operates in temperatures ranging from -20 C to +50 C
Lifetime bulb (up to 100,000 hours)
Uses an eye safe LED
Versatility
Height impact and scratch resistant
Weighs 40 grams with batteries installed
Size: 6" in length
Includes a handy carrying strap
Fits numerous standard chemical light holders
Instructions
Twist cap clockwise until light comes on.
To turn light off, twist cap counter-clockwise until light turns off.
To change batteries, twist cap counter clockwise until colored cap separates from base and replace batteries.
Screw cap back on.
Replacement batteries available at most retailers
This product is guaranteed to be free of manufacturing defects for a period of one year.
Should the product fail for any reason other than abuse or battery expiration, return it for free repair or replacement.
Accessories

19000
Battery Holder:
$1.05 ea
This holder makes it easy to carry (3) A76/LR44 coin cells and makes it easier to flip the batteries to change functions. Can be inserted directly into the Lazer Stik.


90001 (500 pack) Bulk LR44 Batteries $117.00/pack ($0.24/cell)
Three (3) cells required for each Lazer Stik

90005 (3) Drop-in LR44 Batteries + Holder
$1.25 ea
One (1) required for each Lazer Stik


19001 Key Ring $1.79 ea
The Lazer Stik is built strong enough for high impact and can withstand considerable pressure. The key ring accessory allows for keys and other small objects to be attached to the Lazer Stik. It also makes the light easier to hold and maintain a solid grip.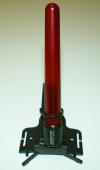 99001 Universal Mount $9.75 ea
The Lazer Stik light attaches to the mount and allows it to be pivoted 180°in 11°steps. The mount can sit flat on hard ground with it's retractable legs and provide a stable base for the Lazer Stik to pivot, it can also be hammered into soft ground with it's built in spike. Like the Lazer Stik its universal mount is unmatched in its form and function. Shown with Red Lazer Stik (not included).


VIP (Visual Identification Projectors) Beacons
The VIP is the pinnacle of portable emergency lighting and signaling
Where positive visual identification is essential.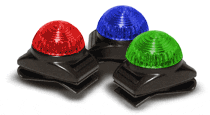 Guardian Beacons
The lightest, brightest, toughest light in its class. In situations where being seen is a must, the guardian sets unsurpassed standards in it's versatility.


AA Steady On Lazer Stiks
The PowerGrip is a steady-on only version of the Lazer Stik that can be seen over 2 Km / 1.2 Miles and will provide over 50 hours of bright light using common AA batteries.
Discontinued***Limited Stock Available



Infrared Spotlights, Flashlights

TACAIR Beacons

Phoenix, Phoenix Jr., SynchroIR Beacons


SIRIS (Survivor's IR Identification Signal)



TIP (Thermal Identification Panels)

LITS (Lightweight Illuminating Transmitting System)



eGlo-Sticks
Customized Kits to your specifications. Tell us what you need and we'll make it!
<![if !vml]>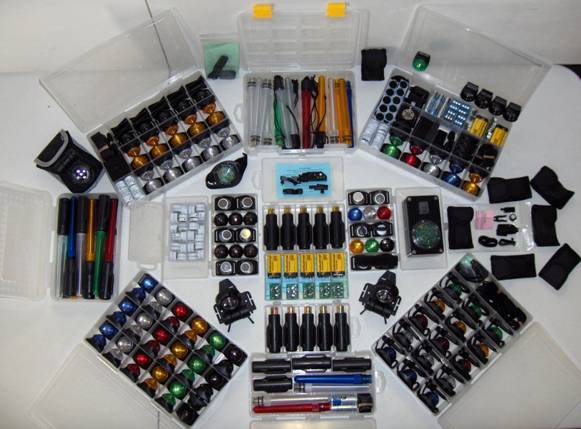 <![endif]>
---
Home | Contact Us | About KERIF | Export Regulations | How to Order
<![if !vml]>

<![endif]> <![if !vml]>

<![endif]>
(702) 324-6463 / (702) 869-8451 FAX
sales@nitevis.com or kerifnightvision@earthlink.net