| | |
| --- | --- |
| | Bed Vaults |
| | |
| | |
| | |
| | PVS-7 Parts |
| | |
| | Scopecoat Covers |
| | |
| | |
| | |
| | |
| | |
| --- | --- |
| | |
| | Doctor Optic MRD |
| | |
| | |
| | |
| | |
| | |
| --- | --- |
| | GloWands |
| | |
| | |
| | |
| | |
| | |
| | |
| | |
| --- | --- |
| | |
| | AN/PVS-31 BNVD |
| | |
| | |
| | |
| | |
| | BTS Thermal |
| | GPNVG |
| | G15 |
| | |
| | |
| | |
| | |
| --- | --- |
| | |
| | IFF-67 Blood Markers |
| | |
| | |
| | |
| | |
| | |
| --- | --- |
| | |
| | |
| | |
| | AN/PVS-15 |
| | ATN G15 |
| | ATN NVG7 |
| | ATN PVS7 |
| | ATN PS15 |
| | BNVD |
| | ENVG Fusion |
| | SENVG Fusion |
| | SENTINEL BNVS |
| | |
| --- | --- |
| | |
| | |
| | |
| | |
| | DBAL-A2 |
| | |
| | |
| | |
| | |
| | |
| | |
| | |
| | |
| | |
| | |
| | |
| | |
| --- | --- |
| | |
| | AN/PVS-18 M983 |
| | GT14 |
| | |
| | |
| | |
| | LRS Surveillance |
| | |
| | |
| | |
| | |
| --- | --- |
| | BTS Thermal |
| | |
| | |
| | |
| | |
| | |
| | |
| | |
| | |
| --- | --- |
| | Bed Vaults™ |
| | |
| | |
| | Extreme Series |
| | Mobile Command |
| | |
| | TrunkVaults™ |
Helpful Info
Export Regulations
FAQ's
How to Order
Terms & Conditions
Mk5 Battle Light
Weapon-Mounted White Light LED
KERIF Price = $
The Mk5 takes off where the Mk4 left off with the addition of an 800 lumens white light LED. This powerful light illuminates to 500 meters, making the Mk5 one of the brightest pocket–sized, weapon-mountable flashlights available today.
KERIF Night Vision adheres to a Minimum Advertised Price (MAP) set by the manufacturer, and anyone not listing MAP is: 1) Breaking the rules; 2) Not an Authorized Dealer; 3) Selling Used, Damaged or Surplus Equipment or 4) Is selling inferior "Knock-Offs". If you find a better advertised price, please let us know and we will try to meet or beat that price!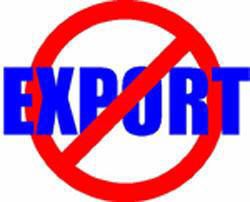 THIS PRODUCT IS NOT AVAILABLE FOR EXPORT...Export of the commodities herein described are strictly prohibited without a valid export license issued by the US Dept of State, Office of Defense Trade Controls, prescribed in the International Traffic in Arms Regulation ITAR, Title 22, Code of Federal Regulations, Parts 120-130.
KERIF Night Vision shall not be the exporter either directly or indirectly of any controlled item on behalf of any company, nor shall KERIF Night Vision be held responsible for any expense loss or legal action resulting from any violation of US laws or regulations governing the export of Night Vision Devices, Thermal Imaging Devices, Infrared Lighting & LASER's or any component thereof.
*Weight 6.1 oz.
*Submersible to 5 meters
*meters Item No. 9073 (Black)

Features
Push-button operation Momentary / Constant On Hand-held or weapon-mounted with
optional accessories Output: 800 lumens with 2 CR 123A / 650 lumens with 1 Li-Ion
rechargeable battery 500 meter range
Specifications

Name:

MK5 Battle Light

Lamp

White Light LED

Beam Divergence

8° spot / 10° flood
*Range

≥500 m
Battery
CR 123A (2)
Battery Life (mode dependent)

≥1 Hour
Reflection Lens

High Output Deep Dish
Warranty

Heritage™ Warranty
Material

Aircraft Aluminum
Color

Black
Weight (with battery and mount)

4.1 oz.
Dimensions
6.44 (L)
Temperature Range
-40° to +65°
Waterproof
Submersible to 5 m
Mount
MIL-STD-1913/Picatinny rail
Activation Switch
Integrated Push Button
Remote Cable Pressure Pad

Optional

Warranty

1 Year
-
-
-
-
-
-
-
-
-
-
-
-
-
-
-
-
<![if !vml]>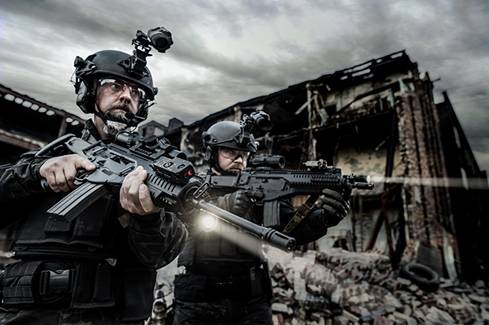 <![endif]>

Home | Contact Us | About KERIF | Export Regulations | How to Order
<![if !vml]>

<![endif]> <![if !vml]>

<![endif]>
(702) 324-6463 / (702) 869-8451 FAX
sales@nitevis.com or kerifnightvision@earthlink.net