| | |
| --- | --- |
| | Bed Vaults |
| | |
| | |
| | |
| | PVS-7 Parts |
| | |
| | Scopecoat Covers |
| | |
| | |
| | |
| | |
| | |
| --- | --- |
| | |
| | Doctor Optic MRD |
| | |
| | |
| | |
| | |
| | |
| --- | --- |
| | GloWands |
| | |
| | |
| | |
| | |
| | |
| | |
| | |
| --- | --- |
| | |
| | AN/PVS-31 BNVD |
| | |
| | |
| | |
| | |
| | BTS Thermal |
| | GPNVG |
| | G15 |
| | |
| | |
| | |
| | |
| --- | --- |
| | |
| | IFF-67 Blood Markers |
| | |
| | |
| | |
| | |
| | |
| --- | --- |
| | |
| | |
| | |
| | AN/PVS-15 |
| | ATN G15 |
| | ATN NVG7 |
| | ATN PVS7 |
| | ATN PS15 |
| | BNVD |
| | ENVG Fusion |
| | SENVG Fusion |
| | SENTINEL BNVS |
| | |
| --- | --- |
| | |
| | |
| | |
| | |
| | DBAL-A2 |
| | |
| | |
| | |
| | |
| | |
| | |
| | |
| | |
| | |
| | |
| | |
| | |
| --- | --- |
| | |
| | AN/PVS-18 M983 |
| | GT14 |
| | |
| | |
| | |
| | LRS Surveillance |
| | |
| | |
| | |
| | |
| --- | --- |
| | BTS Thermal |
| | |
| | |
| | |
| | |
| | |
| | |
| | |
| | |
| --- | --- |
| | Bed Vaults™ |
| | |
| | |
| | Extreme Series |
| | Mobile Command |
| | |
| | TrunkVaults™ |
Helpful Info
Export Regulations
FAQ's
How to Order
Terms & Conditions

11972 CompM4 M68 CCO (2 MOA)
Govt./LE - $Call
*Upgrade Adds: Killflash®, Colt M4®/AR15 Spacer, Military Style Rubber Covers, and QRP2 Quick Detach Picatinny Rail Mount
<![if !vml]>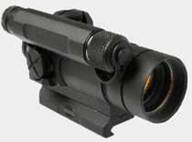 <![endif]>
The CompM4 is now the latest version of the US Army's M68 CCO (Close-Combat Optic), continuing a legacy that Aimpoint has maintained since 1997. The CompM4 incorporates an integral mount that eliminates the need for rings, and can be customized with vertical and forward spacers to fit a variety of weapon systems. The CompM4 can also be used by hunters and sport shooters that use Night Vision.

The performance of the CompM4 is optimized for use with all generations of Night Vision Devices (NVDs), but is especially suited for 3rd generation Night Vision technology. Aimpoint's unique band-pass coating on the front lens reflects select frequencies of red light at near 100% efficiency in order to give the highest possible dot brightness with the smallest amount of energy, while transmitting nearly 100% of light in the Infrared and Near-Infrared part of the spectrum, to provide the clearest, brightest image possible when used with a 3rd generation NVD. With 7 NVD-compatible brightness settings and 9 Daylight settings, including 1 Extra-bright setting, the CompM4 is ready for use around the clock.
FEATURES
* Unlimited Field Of View (FOV), Parallax Free, Unlimited Eye Relief
* 2 MOA Dot for Close Combat and Long Distance Engagement
* Seven Night Vision Settings, Nine Daylight Settings
* Increased Aiming Confidence/Reduced Training Time & Ammunition
* Matches perfectly with Aimpoint 3X Magnifier
* Mount Base screws directly into the sight - No Rings Needed
* Mount Base is "Keyed" into the body to absorb recoil
* Mounting Knob is wider and shorter - Less snagging on gear
* QRP2 Mount has twice the clamping force of the original QRP
* Improved Adjustment Caps are easier to remove & protected against impact
* Submersible to 45 meters (150ft)
* Front Lens Opening is threaded for Killflash® Anti-Reflective Device
* Super ACET Technology giving 80,000 hrs (9.1 Years) Daytime use on one AA battery
* Super ACET Technology giving 500,000 hrs (57 Years) Night use on one AA battery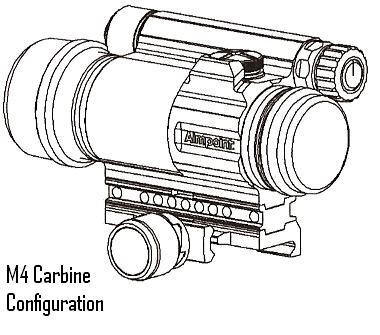 The Aimpoint CompM4 Reflex Sight is a rugged precision Red Dot Sight developed mainly for Military and Law Enforcement applications. Aimpoint Red Dot Sights are designed for the "two eyes open" method of sighting, which greatly enhances situational awareness and target acquisition speed.
Thanks to the Parallax-Free design, the dot follows the movement of the user's eye while remaining fixed on the target, eliminating any need for centering. Further, the Sight allows for unlimited eye-relief and is compatible with all generations of Night Vision Devices.
The CompM4 Sight uses common AA batteries, which together with the extremely low power consumption gives unequaled operational life. Something you can hand down to your children and grandchildren.
The CompM4 combines the superior accuracy and ease of use of the well known CompM2 model with significantly longer battery life and increased ruggedness through reinforced design. The Sight is provided with a Torque Knob, Quick Release QRP2 Mount.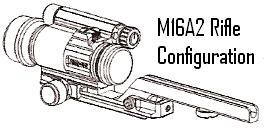 An additional carry handle goose neck rail needs to be mounted on the M16A2 carry handle. The Sight has a spacer system that gives optimal height of the line of sight (optical axis) on different weapons.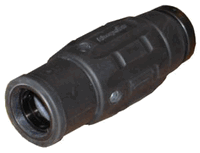 11324 3X Magnifier Govt./LE - $Call
Designed for compatibility with Aimpoint® sights and for maximum flexibility and increased performance in the field.
The 3X Magnifier is a revolutionary tool for military personnel, law enforcement, sport shooters and hunters. When combined with Aimpoint's patented Twist Mount, the 3X Magnifier gives the user something never before possible – the ability to switch in a split second from CQB (Close Quarters Battle) to semi-sniping and vice versa.
Hunters can rapidly switch from non-magnifying to magnifying while still being able to keep their Aimpoint® sight on their firearm.
The versatile 3XMag also can be used as a handheld magnifying glass monocular for discrete observation and identification.
3X Magnifier Unique features
* Mounts on a rail system behind Aimpoint® sights
* Extremely fast and ingenious mounting solution
* Can also be mounted with a regular 30 mm ring
* Provides extended range to the operator
* Combines CQB & semi-sniping operation
* Increases confidence, performance and flexibility
* No influence on point of impact - No need to re-zero
* Doubles as handheld magnifying monocular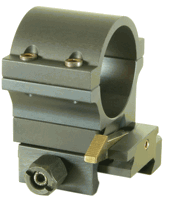 11355 3X Twist Mount Kit Includes Ring & Base
The recommended mount for the 3X Magnifier is the Aimpoint Twist Mount, which allows for quick attachment and detachment. Fits any MIL-Std 1913 Picatinny Rail.

11400
3X Twist Mount Ring
11401
3X Twist Mount Base
OPTICAL DATA
System
Passive Red Dot, Reflex, Collimator System
Magnification
1X
Eye relief
Unlimited
Reticle, size
Red Dot, Diameter 2 MOA
Optical coating
Anti Reflex coating all surfaces. Multi-layer coating for reflection of red light. Band Pass coating for NVD compatibility
ELECTRONIC DATA
Battery Type
One AA Battery
Battery Life, typical**
80,000 - 7 settings out of 16
500,000 hrs at NVD position
M4 Dot Brightness
16 positions, 7 NVD, 9 Day (1 Extra Bright)
MECHANICAL DATA
Material housing
Extruded high strength aluminum
Surface finish
Hard anodized, matte, Black
Material lens covers
Rubber, black matte
Adjustment
1 click = 16mm at 100m = ½" at 80 yds
Mounting
Keyed surface Patent pending mount keyed to the sight body to absorb recoil
DIMENSIONS
Length
120 mm (4.7")
Width/height
53 x 60mm (2.1 x 2.4") Sight Only
72 x 72mm (2.8 x 2.8") w/Mount
Ring width
N/A
Weight
265 grams (9.3 oz) Sight Only
335 grams (11.8oz.) w/Mount
ENVIRONMENTAL DATA
Temperature Range
-45ºC to +71ºC (-50ºF to +160ºF)
Water resistance
Submersible to 45 m (150 ft) water depth
*MOA (Minute Of Angle) 1 MOA = 30 mm at 100 meters = 1" at 100 yards
**CET: All models beside Aimpoint CompC SM have the new CETechnology Dimensions and weights for CompML2 and CompM2 are given with Flip-Up Lens Covers
Aimpoint red dot sights are manufactured with the greatest care and precision from the best materials and components available. They are designed for use in the real world, and can handle rough treatment and all imaginable weather conditions. With the variety of models available, there is an Aimpoint sight for virtually every type of firearm.

For a sight and a gun to function as a reliable unit year after year, it is important that the mounting is done professionally and the mounting rings and bases are of high quality. An important detail that is often overlooked is the fact that the mounts and rings must be precisely aligned for best performance with any optical sight. The new generation of Aimpoint sights incorporates a very generous range of adjustment, which allows the user to compensate for any misalignment between the barrel, action and mounting hardware.


Home | Contact Us | About KERIF | Export Regulations | How to Order
<![if !vml]>

<![endif]> <![if !vml]>

<![endif]>
(702) 324-6463 / (702) 869-8451 FAX
sales@nitevis.com or kerifnightvision@earthlink.net