| | |
| --- | --- |
| | Bed Vaults |
| | |
| | |
| | |
| | PVS-7 Parts |
| | |
| | Scopecoat Covers |
| | |
| | |
| | |
| | |
| | |
| --- | --- |
| | |
| | Doctor Optic MRD |
| | |
| | |
| | |
| | |
| | |
| --- | --- |
| | GloWands |
| | |
| | |
| | |
| | |
| | |
| | |
| | |
| --- | --- |
| | |
| | AN/PVS-31 BNVD |
| | |
| | |
| | |
| | |
| | BTS Thermal |
| | GPNVG |
| | G15 |
| | |
| | |
| | |
| | |
| --- | --- |
| | |
| | IFF-67 Blood Markers |
| | |
| | |
| | |
| | |
| | |
| --- | --- |
| | |
| | |
| | |
| | AN/PVS-15 |
| | ATN G15 |
| | ATN NVG7 |
| | ATN PVS7 |
| | ATN PS15 |
| | BNVD |
| | ENVG Fusion |
| | SENVG Fusion |
| | SENTINEL BNVS |
| | |
| --- | --- |
| | |
| | |
| | |
| | |
| | DBAL-A2 |
| | |
| | |
| | |
| | |
| | |
| | |
| | |
| | |
| | |
| | |
| | |
| | |
| --- | --- |
| | |
| | AN/PVS-18 M983 |
| | GT14 |
| | |
| | |
| | |
| | LRS Surveillance |
| | |
| | |
| | |
| | |
| --- | --- |
| | BTS Thermal |
| | |
| | |
| | |
| | |
| | |
| | |
| | |
| | |
| --- | --- |
| | Bed Vaults™ |
| | |
| | |
| | Extreme Series |
| | Mobile Command |
| | |
| | TrunkVaults™ |
Helpful Info
Export Regulations
FAQ's
How to Order
Terms & Conditions
<![if !vml]>

<![endif]>
<![if !vml]>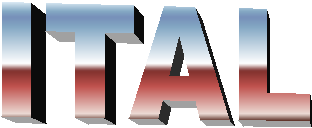 <![endif]> MSRP: $932.00 - $2,204.00
LE/Govt.: $795.00 - $1,879.00


<![if !vml]>

<![endif]>
The rugged and compact ITAL-A LASER's are designed with the latest cutting edge technology and low profile housing that allows them to be mounted in front of scopes, HOLOgraphic sights or Night Vision Devices. The "A-Series" includes a focusable IR LASER illuminator for use with Night Vision Devices, or your choice of a visible Red Super Power Point or visible Green Ultra Power Point Aiming LASER pointer, which is five times more visible than traditional Red LASER'S and the maximum allowed by law for unparalleled daytime visibility. With the ability to adjust the size of the LASER beam, the operator has a wider range of options to fulfill mission requirements.
When focused, the LASER provides a continuous beam along the weapon's line of fire for precise aiming and when de-focused, the beam spreads to provide improved situational awareness and area illumination. The versatile ITAL-A is the right choice for any mission. Designed for maximum operational versatility while keeping the weight down and size to a minimum.
Also available, the rugged and compact OTAL-A LASER's which are designed with the latest cutting edge technology that allows them to be mounted behind the front sight on M-4 style rifles and the LASER is offset to project around the front sight.

The ITAL-A PN:19040(IR)/19239(Green) are the High-Power Models that offers an unbeatable advantage with the addition of a 200mW pointer/illuminator.

Manufactured in the USA using the finest quality materials, with a 1 Year Warranty.


EXPORT LICENSE REQUIRED.
Some models of the ITAL LASER's are restricted to Gov't & Law Enforcement.
Please be prepared to provide credentials when ordering.
SALE OF LASER PRODUCTS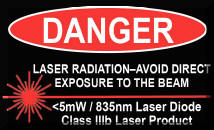 High power Visible and IR laser products (Class IIIb) are restricted by the FDA to:
• Department of Defense
• Law Enforcement Agencies
• Federal Agencies
• Qualified Agents
Contact KERIF Night Vision for further information.
Features
<![if !vml]>
<![endif]>
* Compact design to minimize weight
* Low profile allows them to be mounted in front of scopes, HOLOgraphic sights or Night Vision Devices
* Rugged Aerospace Aluminum housing meets MIL-STD-810G standards, MIL-SPEC Type III Hardcoat Anodized
* Hi-Power & Lo-Power (Class I) modes of operation
* Fully adjustable for Windage & Elevation for Pin-Point Accuracy
* Activation and Low Battery Indicator Light
* Mounts on all MIL-SPEC-1913 rails
* Positive On/Off Kill Switch prevents accidental activation
* <30mW, <50mW & <200mW High powered Green LASER models include a "Modulation Mode" that emits 8 strobing LASER pulses/sec
* Waterproof to 20 Meters

Supplied with:
Quick Release HT Mount, Mounting holes for Doctor Red Dot Sight or MIL-SPEC-1013 rail adapter plate (Sold Separately), (1) 3-Volt 123A Lithium Battery (Optional 1.5-Volt AA Battery available on some models), 7" Right Angle Remote Cable Pressure Pad Switch, Optical Pattern Generators, and Nylon Belt Pouch (Specify cable length if different from standard)
* Integrated Momentary Remote Pressure Pad Switch & Activation Switch
* Single-Tap - Enables momentary activation
* Double-Tap - Instantly activates the LASER in a continuous "ON Mode".
* Built-in safety returns the unit to momentary activation after 5 minutes.
* The Pressure Pad provides a tactile (silent) click that indicates when the switch has been activated
ITAL-A Inline Tactical Aiming Laser
Laser Specifications
Laser Type:
Visible Pointer
IR Pointer
<5mW: Laser Class IIIa

Laser Class IIIb

<30mW: Laser Class IIIb
IR Pointer/Illuminator
<50mW: Laser Class IIIb

Laser Class IIIb

Hi/Lo-Power Output:
Visible Red Pointer
IR Pointer
<5mW/<1 mW

<5mW/<1 mW

Visible Green Pointer
IR Pointer/Illuminator
<5 mW/<1mW

<50 mW/<1mW

<30 mW/<5mW

<200mW/<5mW

<50 mW/<5mW
Wavelength: ± 30nm
Green = 532nm/Red = 635nm

Infrared = 835nm

Beam Diameter:
8 mm at 25 m

8 mm at 25 m

Beam Divergence: ± 3mrad
Visible Red/Green Pointer
IR Pointer/Illuminator
0.3/0.5 mrad

0.3/0.5 - 75 mrad

Range/Visibility:
Night
Day
Visible Red Pointer:
500m

10m

Visible Green Pointer:
<5mW = 1500m

30m

Visible Green Pointer:
<30mW = 2500m

100m

Visible Green Pointer:
<50mW = 3500m

150m

IR Pointer:
600m
IR Illuminator:
<50mW = 2000m
Hi-PWR IR illuminator
<200mW = 5000m
Battery Type / Life:
(1) 123A 3-Volt or AA Lithium Battery / 20 hours (all models)
Battery Type / Life:
(1) 1.5-Volt AA Battery / 20 hours (models w/<5mW VIS or <50mW IR)
Mechanical Specifications
Material:
Anodized Aircraft Aluminum 6061T-6
Dimension: in
L: 3.8 "
W: 1.8"
H: 1.45"
Dimension: cm
L: 9.7cm
W: 4.6cm
H: 3.7cm
Total Weight (oz./g)
5.5 ounces

138.9 grams

Environment:
Waterproof to 20 Meters
Temperature:
Visible Red Pointer
IR Pointer
-40˚C to +51˚C

-40˚C to +51˚C

Visible Green Pointer
IR Pointer/Illuminator
0˚C to +45˚C

-40˚C to +51˚C

Typical Weapon Types:

For Flat Top Rifles, Carbines or Submachine Guns w/NATO 1913 Picatinny

LDI Patent No.:
Warranty:
1 Year
NSN:
ITAL-A
* IR Pointer (<5mW)
* IR Pointer/Illuminator (<5mW, <50mW or <200mW)
* Choice of
* Red Visible Pointer (<5mW) or
* Green Visible Pointer (<5mW, <30mW, <50mW or <200mW)
Part#

Description

MSRP

KERIF Price

19034
ITAL-A - w/Visible Red Pointer (635nm)(<5mW) 3-Volt 123A Lithium Battery
$932.00
$795.00
19136
ITAL-A - w/Visible Green Pointer (532nm)(<5mW) 3-Volt 123A Lithium Battery
$1,212.00
$1,034.00
19237
ITAL-A - w/Visible Green Pointer (532nm)(<30mW) Modulation Mode (8Hz) and 4-Position Activation Switch, 3-Volt 123A Lithium Battery

*Gov't/Law Enforcement Only

$1,381.00
$1,178.00
19238
ITAL-A - w/Visible Green Pointer (532nm)(<50mW) Modulation Mode (8Hz) and 4-Position Activation Switch, 3-Volt 123A Lithium Battery

*Gov't/Law Enforcement Only

$1,636.00
$1,395.00
19239
ITAL-A - w/Visible Green Pointer (532nm)(<200mW) Modulation Mode (8Hz) and 4-Position Activation Switch, 3-Volt 123A Lithium Battery

*Military Only

$2,017.00
$1,720.00
19035
ITAL-A - w/IR Pointer (835nm)(<5mW), 3-Volt 123A Lithium Battery
*Gov't/Law Enforcement Only
$1,102.00
$940.00
19037
ITAL-A - w/IR Pointer/illuminator (835nm) (<50mW), 3-Volt 123A Lithium Battery,

*Gov't/Law Enforcement Only

$1,271.00
$1,084.00
19040
ITAL-A - w/IR Pointer/illuminator (835nm) (<200mW), 3-Volt 123A Lithium Battery,

*Military Only

$2,204.00
$1,879.00
19204
ITAL-Classic - w/Visible Red Pointer (635nm)(<5mW), (1) 1.5-Volt AA Battery
$678.00
$578.00
19205
ITAL-Classic - w/IR Pointer (835nm)(<5mW), (1) 1.5-Volt AA Battery
*Gov't/Law Enforcement Only
$822.00
$701.00
19206
ITAL-Classic - w/Visible Infrared Pointer (850nm)(Eye-Safe), (1) 1.5-Volt AA Battery
$678.00
$578.00
Gov't Only
Green = (532nm) Red = (635nm) IR = (835nm) unless otherwise specified

Military Only
Accessories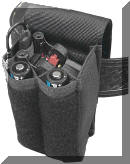 | | | | |
| --- | --- | --- | --- |
| Part# | Description | MSRP | Gov't Price |
| L09151 | Nylon Pouch with pocket for spare battery and remote cable pressure pad switch. Fits all LASER products and the LAS/TAC 2 Tactical Lights | $34.00 | $29.00 |

Part#

Description

MSRP

Gov't Price

60018
Burris® Sub-Miniature Red Dot Sight, Black only
Fits DBAL-I2, ITAL-A, OTAL-A, and IWAL
$331..00
$282.00

| | | | |
| --- | --- | --- | --- |
| Part# | Description | MSRP | Gov't Price |
| F6095-01 | MIL-STD-1913 Top Rail, Black Fits DBAL-I2, ITAL-A and OTAL-A | $83.00 | $71.00 |
| F6095-03 | MIL-STD-1913 Top Rail, Desert Sand Fits DBAL-I2, ITAL-A and OTAL-A | $83.00 | $71.00 |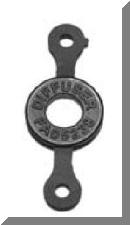 | | | | |
| --- | --- | --- | --- |
| Part# | Description | MSRP | Gov't Price |
| FA05238-01 | 80˚ Optical Diffuser, Black for IR Illuminator, Fits DBAL-A2, DBAL-A3, DBAL-I2, EOLAD-2, ITAL-A, ITAL-HP, OTAL-A, OTAL-HP | $ 14.00 | $12.00 |
| FA05238-02 | 80˚ Optical Diffuser, Foliage Green for IR Illuminator, Fits DBAL-A2, DBAL-A3, DBAL-I2, EOLAD-2, ITAL-A, ITAL-HP, OTAL-A, OTAL-HP | $ 14.00 | $12.00 |
| FA05238-03 | 80˚ Optical Diffuser, Desert Sand for IR Illuminator, Fits DBAL-A2, DBAL-A3, DBAL-I2, EOLAD-2, ITAL-A, ITAL-HP, OTAL-A, OTAL-HP | N/A | N/A |

| | | | |
| --- | --- | --- | --- |
| Part# | Description | MSRP | Gov't Price |
| FA05930-01 | Optical Pattern Generator, (Set of 5) Black for IR Illuminator, Fits DBAL-A2, DBAL-A3, DBAL-I2, EOLAD-2, ITAL-A, ITAL-HP, OTAL-A, OTAL-HP | $34.00 | $29.00 |
| FA05930-02 | Optical Pattern Generator, (Set of 5), Foliage Green for IR Illuminator, Fits DBAL-A2, DBAL-A3, DBAL-I2, EOLAD-2, ITAL-A, ITAL-HP, OTAL-A, OTAL-HP | $34.00 | $29.00 |
| FA05930-03 | Optical Pattern Generator, (Set of 5), Desert Sand for IR Illuminator, Fits DBAL-A2, DBAL-A3, DBAL-I2, EOLAD-2, ITAL-A, ITAL-HP, OTAL-A, OTAL-HP | N/A | N/A |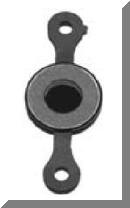 | | | | |
| --- | --- | --- | --- |
| Part# | Description | MSRP | Gov't Price |
| FA05779-01 | Exit Port Cover Black for IR Illuminator, Fits DBAL-A2, DBAL-A3, EOLAD-2, ITAL-A, ITAL-HP, OTAL-A, and OTAL-HP | $7.00 | $6.00 |
| FA05779-02 | Exit Port Cover Foliage Green for IR Illuminator, Fits DBAL-A2, DBAL-A3, EOLAD-2, ITAL-A, ITAL-HP, OTAL-A, and OTAL-HP | $7.00 | $6.00 |
| FA05779-03 | Exit Port Cover Desert Sand for IR Illuminator, Fits DBAL-A2, DBAL-A3, EOLAD-2, ITAL-A, ITAL-HP, OTAL-A, and OTAL-HP | N/A | N/A |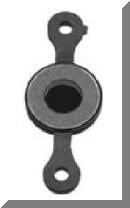 | | | | |
| --- | --- | --- | --- |
| Part# | Description | MSRP | Gov't Price |
| FA06147-01 | Neutral Density Filter, Black , for IR illuminator, Fits EOLAD, ITAL-A, ITAL-HP, OTAL-A, OTAL-HP, DBAL-I2, DBAL-A2 & DBAL-A3 | $ 20.00 | $17.00 |
| FA06147-02 | Neutral Density Filter, Foliage Green , for IR illuminator Fits EOLAD, ITAL-A, ITAL-HP, OTAL-A, OTAL-HP, DBAL-I2, DBAL-A2 & DBAL-A3 | $ 20.00 | $17.00 |
| FA06147-03 | Neutral Density Filter, Desert Sand , for IR illuminator Fits EOLAD, ITAL-A, ITAL-HP, OTAL-A, OTAL-HP, DBAL-I2, DBAL-A2 & DBAL-A3 | N/A | N/A |
| | | | |
| --- | --- | --- | --- |
| Part# | Description | MSRP | Gov't Price |
| FA05063-7 | 7" Right Angle Remote Cable Pressure Pad Switch (Specify length if different from standard), Fits ITAL-A, ITAL-HP, OTAL-A, OTAL-HP, IWAL, CQBL-1, DBAL-A2, DBAL-I2 & LLM-01 without threaded receptacle port | $68.00 | $58.00 |

| | | | |
| --- | --- | --- | --- |
| Part# | Description | MSRP | Gov't Price |
| FA05219-7 | 7" Straight Remote Cable Pressure Pad Switch (Specify length if different from standard), Fits ITAL-A, ITAL-HP, OTAL-A, OTAL-HP, IWAL, DBAL-A2, DBAL-I2 & DBAL-A3 without threaded receptacle port | $68.00 | $58.00 |

| | | | |
| --- | --- | --- | --- |
| Part# | Description | MSRP | Gov't Price |
| FA05703-7 | 7" Straight Threaded Remote Cable Pressure Pad Switch with collar (Specify length if different from standard), Fits OV-2, ITAL-A, ITAL-Classic, OTAL-A, OTAL-Classic & DBAL-A3 with threaded receptacle port | $68.00 | $58.00 |

| | | | |
| --- | --- | --- | --- |
| Part# | Description | MSRP | Gov't Price |
| FA04461 | Laser Attenuator Assembly with Key. Fits LAS/TAC, AR-2A, DBAL-Classic, ITAL-Classic & OTAL-Classic | $ 68.00 | $58.00 |

| | | | |
| --- | --- | --- | --- |
| Part# | Description | MSRP | Gov't Price |
| 30102 | Accur-Aim Laser Target | $36.00 | $30.00 |

| | | | |
| --- | --- | --- | --- |
| Part# | Description | MSRP | Gov't Price |
| 30102 | Accur-Aim Target Strips (35 Pieces) | $8.00 | $7.00 |

| | | | |
| --- | --- | --- | --- |
| Part# | Description | MSRP | Gov't Price |
| 30114-4 | 3-Volt CR123A Lithium Batteries (4 Pack) | $15.00 | $13.00 |

| | | | |
| --- | --- | --- | --- |
| Part# | Description | MSRP | Gov't Price |
| 30204 | Daytime Glasses - High Efficiency | $107.00 | $91.00 |

Home | Contact Us | About KERIF | Export Regulations | How to Order
<![if !vml]>

<![endif]> <![if !vml]>

<![endif]>
(702) 324-6463 / (702) 869-8451 FAX
sales@nitevis.com or kerifnightvision@earthlink.net