| | |
| --- | --- |
| | Bed Vaults |
| | |
| | |
| | |
| | PVS-7 Parts |
| | |
| | Scopecoat Covers |
| | |
| | |
| | |
| | |
| | |
| --- | --- |
| | |
| | Doctor Optic MRD |
| | |
| | |
| | |
| | |
| | |
| --- | --- |
| | GloWands |
| | |
| | |
| | |
| | |
| | |
| | |
| | |
| --- | --- |
| | |
| | AN/PVS-31 BNVD |
| | |
| | |
| | |
| | |
| | BTS Thermal |
| | GPNVG |
| | G15 |
| | |
| | |
| | |
| | |
| --- | --- |
| | |
| | IFF-67 Blood Markers |
| | |
| | |
| | |
| | |
| | |
| --- | --- |
| | |
| | |
| | |
| | AN/PVS-15 |
| | ATN G15 |
| | ATN NVG7 |
| | ATN PVS7 |
| | ATN PS15 |
| | BNVD |
| | ENVG Fusion |
| | SENVG Fusion |
| | SENTINEL BNVS |
| | |
| --- | --- |
| | |
| | |
| | |
| | |
| | DBAL-A2 |
| | |
| | |
| | |
| | |
| | |
| | |
| | |
| | |
| | |
| | |
| | |
| | |
| --- | --- |
| | |
| | AN/PVS-18 M983 |
| | GT14 |
| | |
| | |
| | |
| | LRS Surveillance |
| | |
| | |
| | |
| | |
| --- | --- |
| | BTS Thermal |
| | |
| | |
| | |
| | |
| | |
| | |
| | |
| | |
| --- | --- |
| | Bed Vaults™ |
| | |
| | |
| | Extreme Series |
| | Mobile Command |
| | |
| | TrunkVaults™ |
Helpful Info
Export Regulations
FAQ's
How to Order
Terms & Conditions
ELCAN SpecterDR NSN: 1240-01-533-0939 SOF Overrun 1X-4X
Articulated Telescope SU-230/PVS-C (5.56) *Sold Out*


NO COMMERCIAL SALES U.S. Military Only

PLUS FREE ACCESSORIES: Black Soft Case, Bikini-Style Lens Cover, Lens Cleaning Kit, 3V Lithium Battery, and OPMAN
*The Ultimate CQB Sight Kit*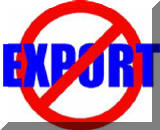 Dealers Welcome.
Call (702) 324-6463 to see what we can do for you.
Factory Message:
"ELCAN does not make a scope with a collector in mind. Every single scope goes through a battery of MIL performance testing and unfortunately some of this causes some dings that are touched up as best they can be prior to final acceptance. In addition, the materials that are used are not all uniform as they are selected based on material requirements and then need to be Class III hard anodized which is not the good looking anodize, but the hard surface that is nearly impossible to color match in anything other than black (by the way, that is why we offer the DFOV line in black only, because any other color choice has the color match issues in Class III). We can only please those that need superior optical performance that meets MILSPEC environmental requirements."
Optional DFOV Accessories: (MSRP = Mfg Suggested Retail Price / MAP = Minimum Advertised Price)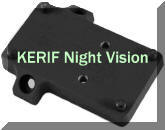 DFOV14 SpecterDR Accessories and Add-Ons
MSRP

M.A.P.

ARD-SDR-B
Anti-Reflection Device SpecterDR 1X-4X, Black
$79.00
$63.00
ARD-SDR-T
Anti-Reflection Device SpecterDR 1X-4X, Tan
$79.00
$63.00
OSC-SDR-B
Bikini-Style Lens Cover SpecterDR, 1X-4X, Black
$25.00
$20.00
OSC-SDR-T
Bikini-Style Lens Cover SpecterDR, 1X-4X, Tan
$25.00
$20.00
MRD-SDR-B
MRD (Mini Red Dot) Mount Kit, Black
$98.00
$78.00
MRD-SDR-T
MRD (Mini Red Dot) Mount Kit, Tan (Unavailable)
$91.00
$73.00
PSK-SDR-B
BUIS (Back-Up Iron Sights) Front & Rear, Black
N/A
$69.00
MRDP-SDR-B
Auxiliary Picatinny Rail Mount Kit, Black
$145.00
$116.00
BAG-SDR-B
Soft Carry Case, SpecterDR, Black
N/A
$29.00
The SpecterDR SU-230 (Earlier Generation Model Shown - Right) is a revolutionary optical design that combines the best of close and precision fire ranged combat features into a single, low profile Dual Field-Of-View (DFOV) sight. Unlike typical sights with zoom mechanisms, the SpecterDR offers an optimized optical path and identical eye relief design in both 4X and 1X modes.

SpecterDR SU-230/PVS-C with its Dual-Role capability, comes with an integrated LED that illuminates just the center in Red Dot (1.5 MOA) 1X mode and lets soldiers move safely through buildings or confined areas, and then switch instantly to (4X), illuminating the entire crosshair for long range, low light use to accurately engage enemies at extended range without changing sights.
The reticule with the circles is a combined rifle/machine gun optic and is calibrated 1-600 yards for the rifle, and the circles are for beaten areas on a machine gun. There are 4 ballistic lines under the main cross hair w/the 4x magnification, which provides drop increments of 100m per line. The 400 & 600 meter drop lines are marked. At each range, the width of the drop line represents a 19" wide target. The reticle itself also has 5 Red LED illumination settings, 2 are NV compatible.



SpecterDR is half the weight and twice the capability of carrying two scopes, without compromise to mission effectiveness or reliability. Attached onto a Mil-Std-1913 Picatinny base with A.R.M.S. throw lever mounts, zeroing is incorporated in the integral mount.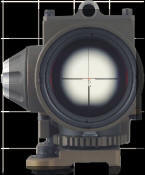 Naval Surface Warfare Center Crane has purchased these optical sights under NSN: 1240-01-533-0939, as part of their SOPMOD kit designated SU-230/PVS-C Articulated Telescope. Situational awareness in both magnifications is improved with Ultra-Wide viewing angles and unmatched viewing in low light conditions. +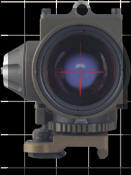 The DR sight has two fields of view. The first is a 1x unity powered (reflex type) sight with an extra large 26°FOV (Field-of-View). The sight incorporates an LED illuminated red-dot reticle. This feature provides the shooter with a both eyes open, extremely fast target acquisition, close combat sight that is necessary in modern urban warfare.
The second is a 4X Magnified sight with a 6.5°FOV (Field-of-View) which provides long-range target identification and precision marksmanship capability out to 600 meters using a bullet drop compensation reticle.

SU-230 System Technical Specifications

Eye Relief

●

70mm

FOV @ 1X

●

26º at 1X, 48.8m(146.3')@100yds

FOV @ 4X
●
6.5º at 4X, 11.4m(34.2')@100yds

Magnification

●
Unity 1X or Telescopic 4X

5.56

●
M4, M16, MK46, M249
7.62
●
M240, MK43 MK48, M60E4

Ballistic Correction

●
200 to 600m for 5.56 NATO (in reticle)

Reticle

●
Dual-Thickness range finding crosshair w/user selectable Red Dot

Reticle Adj.

●
5 illumination settings Night Vision Compatible

Combat Modes

●
CQB
●
Long Range
●
Machine Gun
●
Iron Sight

Weight

●
1.3 lbs. (598g), 21 oz.

Size in mm

●
153 x 71 x 72

Size in inches

●
6" x 2.8" x 2.8"

Internal Battery

●
DL 1/3 N, 3V Lithium

Entrance Pupil Dia.

●
28mm

Exit Pupil Dia.

●
8mm

Coaxial Alignment

●
<1.5 MOA between fields

Fixed Focus Range

●
20m to infinity

Adjustment Range

●
120 Minutes of Angle

Adj. Resolution

●
0.5 MOA (Minute of Angle)

Battery Life

●
300 min. to 2000 hours typical

Exterior Finish

●
Anodized Aluminum, Dark Earth

Operating Temp

●
-50°F to +120°F

Waterproof

●
66' for 2 hours

Shockproof

●
450 g's
The sight can quickly be re-configured to a 4x magnification telescopic scope by moving a lever on the side of the sight. This 4x configuration provides the shooter with long-range target identification, surveillance and with a precision marksmanship capability out to and beyond 600 meters range.
Combat Modes:
CQB - 1X with Red Dot, Both Eyes Open
Long Range - 4X with Ballistic Drop Reticle
Machine Gun - 4X with Red Dot and Ranging Mount
Iron Sight - Emergency Defense and Heavy Rain

An affordable Weapon Sight designed specifically for Military, Homeland Security, Police and Security Professionals. The uses a bright Red Spot for fast Close-Quarters aiming, plus a ranged NSN Reticle for accurate engagement to 600 meters.

- Switches instantly from close combat (1x) to telescopic (4x)
- Eye relief (cheek weld) and bore sighting remain constant
- Large, low light exit pupil remains constant
- High efficiency coatings for extended low light performance
- Integrated lever-lock mount for optimum weigh reduction
- Rugged, Reliable Performance
- Shock Protected Precision Optics
- Integrated back-up iron sights are bore sighted to scope
Built to the same legendary rugged standards as other ELCAN® weapon sighting systems, the SU-230/PVS-C is shock and water-resistant and will withstand the forces generated by repeated recoil.
Once sighted-in to a particular weapon, the sight may be interchanged with other ELCAN® optical and electro-optical sights zeroed for the same weapon in a matter of seconds and without noticeable change in point of impact.
Raytheon ELCAN SpecterDR™ deployed to US Special Operations and Navy Seals
Development of the SpecterDR™ 1-4x: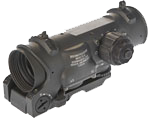 In 2003 the US SOCOM started to upgrade its fire control accessories for the M4 Carbine. The key technological objective for the day optic was – "to provide not only a long-range deliberate aiming capability, but also a short range, positive, rapid aiming capability for Close Quarters Battle…in a single sight" – a critical issue in urban combat.
Raytheon ELCAN Optical Technologies met this need by proposing and demonstrating the SpecterDR™ dual role rifle sight, a high performance switch-able 1x- 4x dual-field-of-view (DFOV) combat optic. Its potential established, Raytheon ELCAN incorporated user feedback driven spiral improvements that resulted in a series of design features that made the SpecterDR™ dual role combat sight match the operational needs of soldiers better than any competitive offering. Clever design and rigorous testing further optimized how the sight performed as a subsystem of the weapon.
In full and open competition with 5 Operational Trials against alternative sighting solutions, the SpecterDR™ dual role weapon sight was awarded 100% of the SOPMOD production requirements. Users favored the SpecterDR™ dual role 9-to-1 over any competitive offerings while test data showed that it outperformed legacy solutions. By achieving the SOCOM objective, the SpecterDR™ dual role weapon sight has eliminated the need to switch between sights in-combat by combining for the war fighter a true unity (1.0X) power for both eyes open close combat, and 4X magnification for precision aiming combat in a single light weight package.
In addition to the day operation benefits, the SpecterDR™ dual role combat sight has also allowed SOCOM to achieve the full benefits of its clip-on night vision device (CNVD) strategy. Operators are vulnerable when they are switching between optics and the act of switching also always carries the risk of impairing bore sight accuracy. Using a CNVD eliminates the need to switch between a day optic and a night vision sight since the CNVD simply "clips-on" in front of the day optic. With the SpecterDR™ dual role weapon sight, operators now never need to switch between optics and they never have to second guess about their weapon system accuracy. SpecterDR™ is given the designation SU-230/PVS in the SOPMOD Block 2 kit.
As an integrated component of the next generation of advanced observation and civil defense requirements, the SU-230/PVS-C exemplifies the commitment to ongoing product development and optical excellence at ELCAN Optical Technologies. ELCAN is part of the Raytheon Commercial Electronics group of companies.
In "High-Risk" security applications (Nuclear Plants, Oil Refineries and Pipelines, Water Treatment Plants, Port Authorities, Penitentiary Facilities), government law enforcement agencies can more effectively locate, identify and neutralize hostile threats with reduced risk.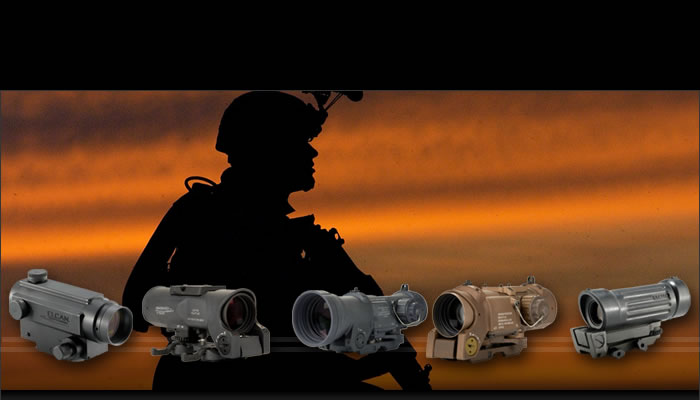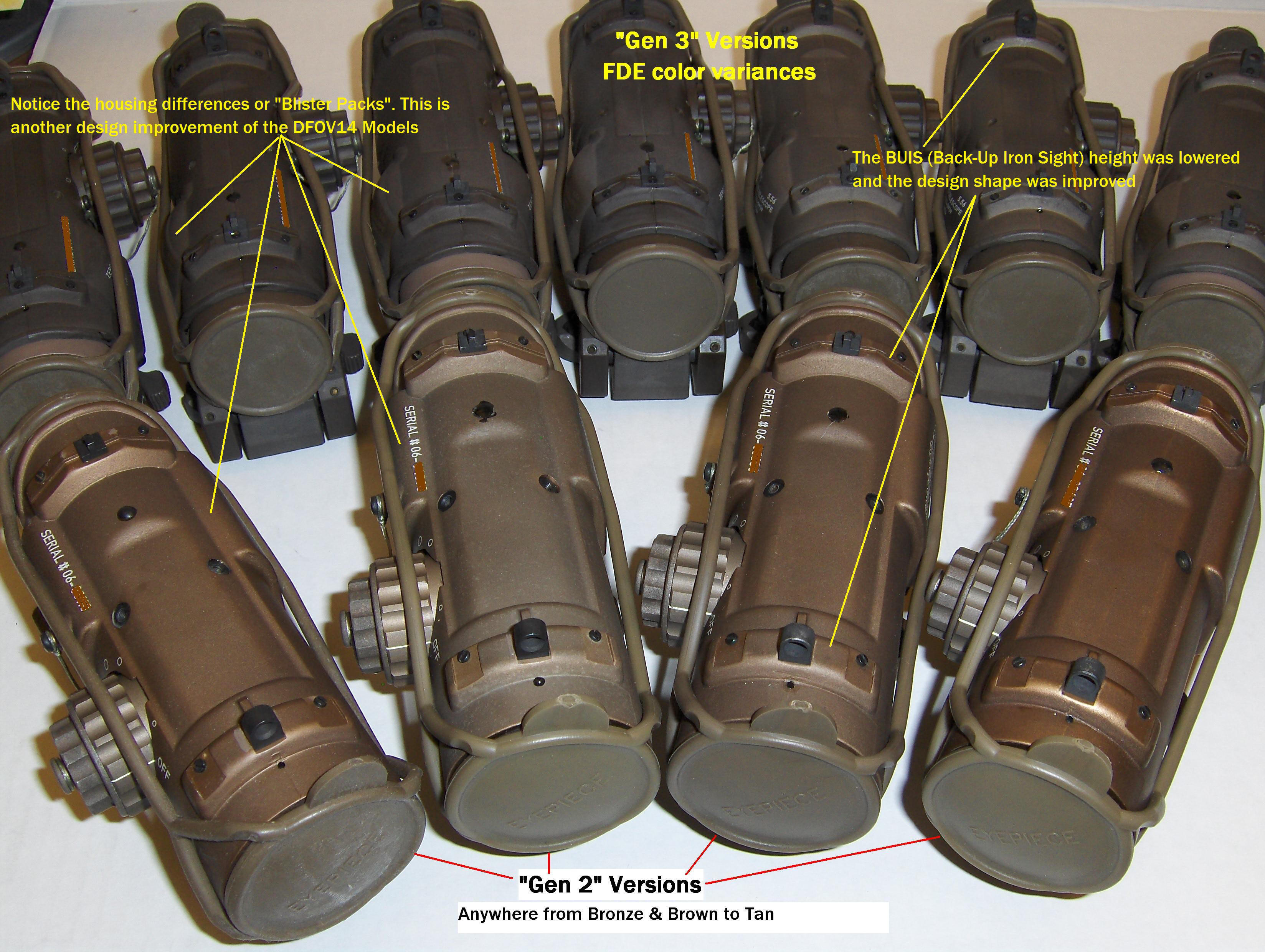 SpecterDR Dual Role 1X to 4X Combat Sight
(Click to Enlarge Image) ***Available to all Domestic US Customers***
DFOV14-C1 5.56 Reticle DFOV14-C2 7.62 Reticle
2013 MSRP:$2,481.00 KERIF Price:$2,053.00
*Please call (702) 324-6463 or email for Civilian and Gov't Discounts*
Also Available in higher Magnification 1.5X to 6X Models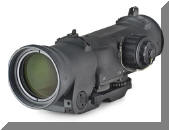 DVOV156-C1 5.56 DVOV156-C2 7.62
2013 MSRP:$3,187.00 KERIF Price:$2,637.00
*Please call (702) 324-6463 or email for Civilian and Gov't Discounts*

Now Available in a Less Expensive Single Field of View 4X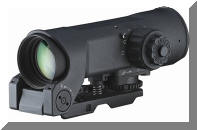 SFOV4-A1 5.56 SFOV4-C1 5.56
MSRP:$1,447.00 KERIF Price:$1,199.00
*Please call (702) 324-6463 or email for Civilian and Gov't Discounts*

Home | Contact Us | About KERIF | Export Regulations | How to Order
<![if !vml]>

<![endif]> <![if !vml]>

<![endif]>
(702) 324-6463 / (702) 869-8451 FAX
sales@nitevis.com or kerifnightvision@earthlink.net