| | |
| --- | --- |
| | Bed Vaults |
| | |
| | |
| | |
| | PVS-7 Parts |
| | |
| | Scopecoat Covers |
| | |
| | |
| | |
| | |
| | |
| --- | --- |
| | |
| | Doctor Optic MRD |
| | |
| | |
| | |
| | |
| | |
| --- | --- |
| | GloWands |
| | |
| | |
| | |
| | |
| | |
| | |
| | |
| --- | --- |
| | |
| | AN/PVS-31 BNVD |
| | |
| | |
| | |
| | |
| | BTS Thermal |
| | GPNVG |
| | G15 |
| | |
| | |
| | |
| | |
| --- | --- |
| | |
| | IFF-67 Blood Markers |
| | |
| | |
| | |
| | |
| | |
| --- | --- |
| | |
| | |
| | |
| | AN/PVS-15 |
| | ATN G15 |
| | ATN NVG7 |
| | ATN PVS7 |
| | ATN PS15 |
| | BNVD |
| | ENVG Fusion |
| | SENVG Fusion |
| | SENTINEL BNVS |
| | |
| --- | --- |
| | |
| | |
| | |
| | |
| | DBAL-A2 |
| | |
| | |
| | |
| | |
| | |
| | |
| | |
| | |
| | |
| | |
| | |
| | |
| --- | --- |
| | |
| | AN/PVS-18 M983 |
| | GT14 |
| | |
| | |
| | |
| | LRS Surveillance |
| | |
| | |
| | |
| | |
| --- | --- |
| | BTS Thermal |
| | |
| | |
| | |
| | |
| | |
| | |
| | |
| | |
| --- | --- |
| | Bed Vaults™ |
| | |
| | |
| | Extreme Series |
| | Mobile Command |
| | |
| | TrunkVaults™ |
Helpful Info
Export Regulations
FAQ's
How to Order
Terms & Conditions
NSN: 5855-01-420-0851
GCP Ground Commanders IR (Infrared) Pointer/Illuminator 50mW
Hand Held Laser The Ground Commander's Pointer is a handheld infrared (IR) pointer and illuminator. The IR light is invisible to the naked eye, but is fully visible to troops using Night Vision Devices. The GCP allows the commander to direct concentration of fire to key points resulting in a force multiplier. Available in 50, 100 or 175 mW versions, this compact, highly advanced electro-optic product is designed to function highly effectively in the harsh, quickly changing battle-field environment.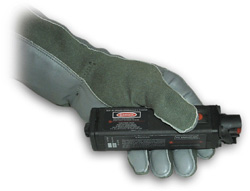 GCP-1A* 50mW DISCONTINUED *
GCP-1B* 100mW DISCONTINUED *
GCP-1C* 175mW DISCONTINUED *
*Item restricted to DOD - End User Required - Drop ship direct
Discontinued** but the lower cost CQBL and ITAL / OTAL Laser's have similar performance & function and can be built to match your performance requirements
Technical Specs

Beam Modulation

Continuous Wave (CW)

Beam Shape

Rectangular 1X Tall x 4X Wide

Beam Divergence

.5mR - 500mR

Beam Wavelength

830 ± 20nm

Laser Classification

IR IIIb

Size

5.9" x 1.88" x 1.18"

Weight

4.5 oz. w/Battery

Operating/Storage Temperature

-32°C to +51°C / -57°C - +71°C

Battery

2 AA

CAPS505, Lens Cap Repair Kit, Rubber Strap, Screws 7 Cap

FSHFH1032, Mounting Screw, 1-32 3/8" (V Block & ARMS to GCP)

LRG-12, Reflection Shield, Canopy, Rubber

NV-NLPP, Soft Case

RCS-15, Remote Control Switch, 15"
RCS-20, Remote Control Switch, 20"
RCS-35, Remote Control Switch, 35"
The 50mW (Milliwatt) hand-held Ground Commander's Pointer GCP-1B is designed to provide covert, infrared (IR) target marking and illumination for combat operations. Ground forces use the GCP-1B with Night Vision Devices to mark targets for Close Air Support (CAS) missions, objectives for coordinated ground attack, or widen the beam to illuminate dark areas for night photography and to illuminate areas in shadow. Aviators use the GCP-1B to identify and coordinate targets, to illuminate the tail numbers of target aircraft, or to illuminate a helicopter-landing zone for an unannounced landing.
SAFETY EVALUATIONS:
US Army, Navy and Air Force Labs have tested this laser and can provide information on their characteristics and safe operation.
*Item restricted to DOD - Proof of Gov't. purchase required - Drop ship direct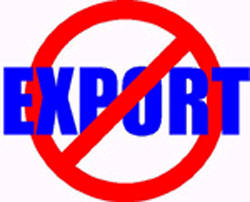 Classification of laser emissions is determined by the Food and Drug Administration (FDA) as a part of laser product regulation to restrict use to appropriate and safe operation. Class I - Emissions cannot emit laser radiation at known hazard levels.
Class IIIa Intermediate-power Emitters (1-5 mW) which are hazardous for intrabeam viewing
Class IIIb Emission is considered an acute hazard to the skin and eyes from direct radiation.

GCP Ground Commanders IR Tactical Aimer/Pointer
W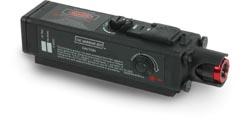 eapons Mounted or Hand Held Laser
GCP-2/V1 NSN: 5855-01-420-0817 50mW DISCONTINUED *
GCP-2/V2 NSN: 5855-01-448-8155 50mW - DISCONTINUED *
GCP-2A/V1 NSN: 5855-01-420-0821 100mW - DISCONTINUED *
GCP-2A/V2 NSN: 5855-01-448-8159 100mW - DISCONTINUED *
GCP-2B/V1&V2 NSN: 5855-01-485-4223 175mW - DISCONTINUED *

GCP-2C NSN: 5855-01-465-2161, 100mW Mounted IR Laser (28v Ext. Power Input) - DISCONTINUED *
Kit Includes:
Eye Safe Laser Training Safety Selector, 15" Remote Cable, 2 AA Batteries, OP Man and Soft Case.
V1 ships w/ M1913 Picatinny Throw Lever Mount (ARMS#17); V2 ships w/V-Block Mount
* Windage & Elevation Adjustments for Precise Zeroing
* Includes V-Block or Throw Lever Mounting Options
* AA Battery Operation
* Selectable Eye Safe Mode
* Remote Control Switch
* Adjustable Beam Intensity and Diameter
* Long-Range Infrared Laser (50, 100 or 175mW)
* 175mW version has a calculated range of 18km (10.8 miles)
* Force Enhancer
The Infrared Tactical Aimer/Pointer GCP-2 combines the best features of the GCP-1A/1B and adds the ability to mount to almost any weapon. The added zeroing functions significantly enhance combat utility.
The GCP-2 may be used as a hand-held pointer to mark and illuminate targets for night strike, as well as mount it on individual or crew-served weapons. Eye safety features include a power switch safety cover, lens cover and a laser training safety selector.
Technical Specs

Beam Modulation

Continuous Wave (CW)

Beam Shape

Rectangular (1X Tall x 4X Wide

Laser Classification

IR IIIb

Weight

5 oz.

Size

6.75" x 1.75" x 1.875"

Battery

2 AA
*Item restricted to DOD - Proof of Gov't. purchase required - Drop ship direct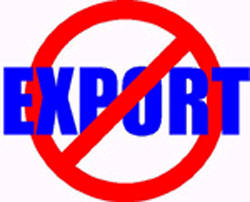 Home | Contact Us | About KERIF | Export Regulations | How to Order
<![if !vml]>

<![endif]> <![if !vml]>

<![endif]>
(702) 324-6463 / (702) 869-8451 FAX